Posted by: pdx rick
Round Table for August 14th through 20th 2011 -
08/14/11
04:43 AM
...and, welcome to a fresh week of Round Table discussion for the week of
August 14th through 20th, 2011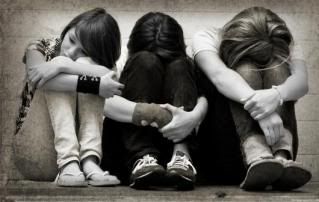 A few notable events this week in history include:



• On this day, August 14th 2003, a major outage knocked out power across the eastern United States and parts of Canada. Beginning at 4:10 p.m. ET, 21 power plants shut down in just three minutes. Fifty million people were affected, including residents of New York, Cleveland and Detroit, as well as Toronto and Ottawa, Canada.


• The Woodstock Music Festival opened on a patch of farmland in White Lake, a hamlet in the upstate New York town of Bethel on August 15th 1969.

Promoters John Roberts, Joel Rosenman, Artie Kornfield and Michael Lang originally envisioned the festival as a way to raise funds to build a recording studio and rock-and-roll retreat near the town of Woodstock, New York. The longtime artists' colony was already a home base for Bob Dylan and other musicians. Despite their relative inexperience, the young promoters managed to sign a roster of top acts, including the Jefferson Airplane, the Who, the Grateful Dead, Sly and the Family Stone, Janis Joplin, Jimi Hendrix, Creedence Clearwater Revival and many more.


• While salmon fishing near the Klondike River in Canada's Yukon Territory on this day, the 16th of August in 1896, George Carmack reportedly spots nuggets of gold in a creek bed. His lucky discovery sparks the last great gold rush in the American West.

• On this day, August 17th 1998, President Bill Clinton becomes the first sitting president to testify before the Office of Independent Council as the subject of a grand-jury investigation.

• On this day, August 18th in 1991, Soviet President Mikhail Gorbachev is placed under house arrest during a coup by high-ranking members of his own government, military and police forces.

Since becoming secretary of the Communist Party in 1985 and president of the Union of Soviet Socialist Republics (USSR) in 1988, Gorbachev had pursued comprehensive reforms of the Soviet system. Combining perestroika ("restructuring") of the economy--including a greater emphasis on free-market policies--and glasnost ("openness") in diplomacy, he greatly improved Soviet relations with Western democracies, particularly the United States. Meanwhile, though, within the USSR, Gorbachev faced powerful critics, including conservative, hard-line politicians and military officials who thought he was driving the Soviet Union toward its downfall and making it a second-rate power. On the other side were even more radical reformers--particularly Boris Yeltsin, president of the most powerful socialist republic, Russia--who complained that Gorbachev was just not working fast enough.

• August 19th 1953 was the day that the Iranian military, with the support and financial assistance of the United States government, overthrows the government of Premier Mohammed Mosaddeq and reinstates the Shah of Iran. Iran remained a solid Cold War ally of the United States until a revolution ended the Shah's rule in 1979.


• Lyle and Erik Menendez shoot their parents, Jose and Kitty, to death in the den of the family's Beverly Hills, California, home on August 20th 1989. They then drove up to Mulholland Drive, where they dumped their shotguns before continuing to a local movie theater to buy tickets as an alibi. When the pair returned home, Lyle called 911 and cried, "Somebody killed my parents!" The Menendez murders became a national sensation when the new television network, Court TV, broadcast the trial in 1993.

Some updated retro Woodstock music to get your boogie on...
Have a good week

Ranters

!!