Posted by:

Jeffery J. Haas
RoundTable for June 2018 -
05/31/18
09:24 PM
WELCOME TO THE ROUND TABLE FOR JUNE 2018!
What's so special about the month of June, other than the fact that it is apparently "bustin' out all over"?
Why Is the Sixth Month Called June? ... It also may have been called "sere-month," meaning "dry and withered," though this term may have meant June, July or August.
In the seventeenth century, the Latin name for the sixth month crept into English, Iūnius, meaning "sacred to Juno," the Roman goddess.
In Southern California, May Gray gives way to June Gloom, which is another way of saying that there's not much difference between the two, because until about the third week in June it remains overcast, slightly breezy and crisp, and then Summer comes in with a bang, and suddenly it's Sunny Southern California all over again, complete with tourists!
They're going to spend their money here, and they're going to gawk at all the touristy stuff, and as soon as they get back home they're going to make snide comments about California, because that's what they do. Oh well...
In New Orleans, Friday, June 2, finally gives us the excuse to eat donuts for breakfast, lunch and dinner, because it's National Donut Day. Be sure and have a beignet too, even though they aren't officially donuts.
Watch the professional oyster eating contest at the New Orleans Oyster Festival.
From 10:30 a.m. until 6:30 p.m. on Saturday, June 3 and Sunday, June 4, you'll find heaps and mounds of the finest oysters in the Gulf South.
Juneteenth, also known as Juneteenth Independence Day or Freedom Day, is an American holiday that commemorates the June 19, 1865, announcement of the abolition of slavery in the U.S. state of Texas, and more generally the emancipation of enslaved African-Americans throughout the former Confederacy of the southern United States.
One noteworthy mention, Texas made Juneteenth an official holiday.
Why Are They Called JUNE BUGS?
June bugs derive their name from the fact that adult June bugs emerge from the soil at the end of spring or the beginning of the summer.
Females bury their eggs just below the soil surface. June bug larvae hatch within 3 to 4 weeks and feed on grass and plant roots from several months to as long as three years. In spring and early summer, these larvae — also known as grubs — grow into pupae. Within 3 weeks, these pupae mature into adult June bugs.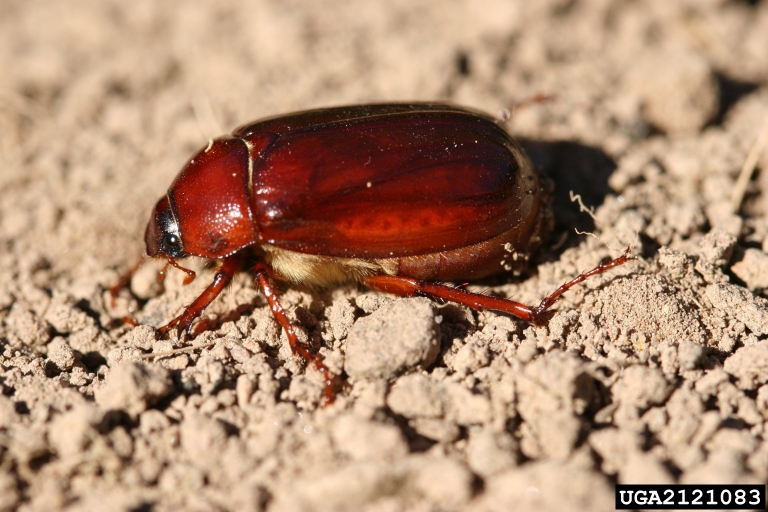 Two famous Junes to remember are June Foray, the beloved voice of Rocky the Squirrel
and June Carter Cash, the talented and legendary significant other of The Man in Black, Johnny Cash.
Millions of Murricans are gonna hit the road this June to explore our great nation, so please keep a thought and kind prayer for the stranded motorists, may they find safety and a quick fix for their troubles wherever they may be.